capacitance
, thank you so much for all this information!
Every time I'm going to continue making this display, something else appears and distracts me from it. But there is little progress: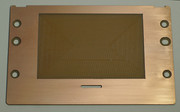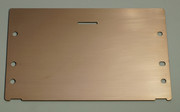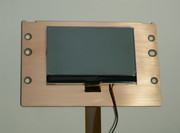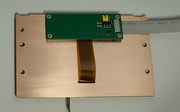 I made the same oblong hole on the right to allow some freedom in distance between alignment pins.
You're right about that, injection molding doesn't guarantee exact dimensions, and we don't want to create any mechanical stress there.
The backlight can be easily replaced. Also, the silver display allows you to put RGB backlight instead of fixed color.
Several people suggested this idea before and I already ordered a pack of suitable RGB LEDs for experiments.